Part I – Introduction to Sociology
[The Introduction to Sociology could be done as a video clip or trailer.  This would allow for a description of what Sociology is, its levels of analysis, the emphasis that comprises the two approaches to the discipline, etc. The information copied below from chapter one of the NBB could be used as a guide for developing what needs to be communicated in the video clip, text or both.]
What Is Sociology?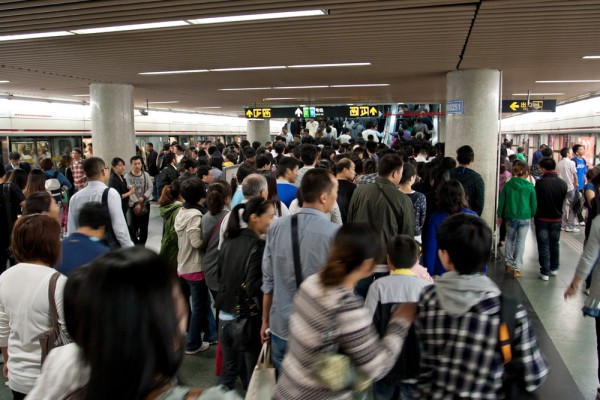 A dictionary defines sociology as the systematic study of society and social interaction. The word "sociology" is derived from the Latin word socius (companion) and the Greek word logos (speech or reason), which together mean "reasoned speech or discourse about companionship". How can the experience of companionship or togetherness be put into words or explained? While this is a starting point for the discipline, sociology is actually much more complex. It uses many different theories and methods to study a wide range of subject matter, and applies these studies to the real world. The qualities of the real world that sociologists study is elaborated more fully in Module One.
Society and Culture:  Micro, Meso, Macro and Global Perspectives
Sociologists study all aspects and levels of society. A society is a group of people whose members interact, reside in a definable area, and share a culture. A culture includes the group's shared practices, values, beliefs, norms, and artifacts. One sociologist might analyze video of people from different societies as they carry on everyday conversations to study the rules of polite conversation from different world cultures. Another sociologist might interview a representative sample of people to see how email and instant messaging have changed the way organizations are run. Yet another sociologist might study how migration determined the way in which language spread and changed over time. A fourth sociologist might study the history of international agencies like the United Nations or the International Monetary Fund to examine how the globe became divided into a First World and a Third World after the end of the colonial era.
These examples illustrate the ways in which society and culture can be studied at different levels of analysis, from the detailed study of face-to-face interactions to the examination of large-scale historical processes affecting entire civilizations. It is common to divide these levels of analysis into different gradations based on the scale of interaction involved: micro, meso, macro and global.  In Sociology 112.3, students are introduced to a selection of theories, methods and research of those sociologists who focus on the micro and meso levels of analysis.  In Sociology 111.3, emphasis is placed on the macro and global levels of analysis.  however, it is assumed that the macro and global levels of reality provide the broader context for the dynamics of the everyday reality that is being examined.
At the micro-level of analysis, the focus is on the social dynamics of face-to-face interaction: How are specific individuals in specific locations able to interact in a coherent and consistent manner? For example, how is a conversation possible? How do you know when it is your turn to speak or when someone has been speaking too long?
At the meso-level of analysis, the focus shifts to the characteristics of specific networks, groups, and organizations (i.e., collectivities). The meso-level refers to the connection, interaction and ongoing coordination of numerous different social roles simultaneously. When we speak of a school, for example, we need to move beyond the analysis of single face-to-face interactions–interactions in a single setting where participants are co-present–to examine the combined interactions and relationships between students, parents, teachers, and administrators. At this level, we ask, how do the properties of different types of social collectivity affect or alter the behaviour of individuals? Why does an individual's behaviour change when they are in a collectivity? How do collectivities constrain or enable their members to act in certain ways? What is it about collectivities that entice people to conform? In these meso-level examples we are still talking about specific, identifiable individuals–albeit not necessarily in direct face-to-face situations–but take into account the complex entwinement of their lives to account for their behaviour.
At the macro-level of analysis, the focus is on the properties of large-scale, society-wide social interactions: the dynamics of institutions, classes, or whole societies. The macro therefore extends beyond the immediate milieu or direct experience of individuals. These large-scale social structures might be nothing more than the aggregations of specific interactions between individuals at any particular moment as Simmel argues. However, the properties of structures, institutions, and societies — described by statistical analysis, cross-cultural comparisons, or historical research — also have a reality that Emile Durkheim called sui generis (i.e., of their own kind). The properties that make society possible at a macro scale cannot be explained by, or reduced to, their components without missing their most important features.
In global-level sociology, the focus is on structures and processes that extend beyond the boundaries of states or specific societies. As Ulrich Beck (2000) has pointed out, in many respects we no longer "live and act in the self-enclosed spaces of national states and their respective national societies." Issues of climate change, the introduction of new technologies, the investment and disinvestment of capital, the images of popular culture, or the tensions of cross-cultural conflict, etc. increasingly involve our daily life in the affairs of the entire globe, by-passing traditional borders and, to some degree, distance itself. The example above of the way in which the world became divided into wealthy First World and impoverished Third World societies reflects social processes — the formation of international institutions such as the United Nations, the International Monetary Fund, and non-governmental organizations, for example — which are global in scale and global in their effects. With the boom and bust of petroleum or other export commodity economies, it is clear to someone living in Fort McMurray, Alberta, that their daily life is affected not only by their intimate relationships with the people around them, nor only by provincial and national based corporations and policies, etc., but by global markets that determine the price of oil and the global flows of capital investment. The context of these processes has to be analysed at a global scale of analysis.
The relationship between the micro, macro, and global remains one of the key conceptual problems confronting sociology. What is the relationship between an individual's life and social life? The early German sociologist Georg Simmel pointed out that macro-level processes are in fact nothing more than the sum of all the unique interactions between specific individuals at any one time (1908/1971), yet they have properties of their own which would be missed if sociologists only focused on the interactions of specific individuals. Émile Durkheim's classic study of suicide (1897/1951) is a case in point. While suicide is one of the most personal, individual, and intimate acts imaginable, Durkheim demonstrated that rates of suicide differed between religious communities — Protestants, Catholics, and Jews — in a way that could not be explained by the individual factors involved in each specific case. The different rates of suicide had to be explained by macro-level variables associated with the different religious beliefs and practices of the faith communities; more specifically, the different degrees of social integration of these communities. We will return to this example in more detail later. On the other hand, macro-level phenomena like class structures, institutional organizations, legal systems, gender stereotypes, population growth, and urban ways of life provide the shared context for everyday life but do not explain its specific nuances and micro-variations very well. Macro-level structures constrain the daily interactions of the intimate circles in which we move, but they are also filtered through localized perceptions and "lived" in a myriad of inventive and unpredictable ways.
Studying Patterns: How Sociologists View Society
All sociologists are interested in the experiences of individuals and how those experiences are shaped by interactions with social groups and society as a whole. To a sociologist, the personal decisions an individual makes do not exist in a vacuum. Cultural patterns and social forces put pressure on people to select one choice over another. Sociologists try to identify these general patterns by examining the behaviour of large groups of people living in the same society and experiencing the same societal pressures. When general patterns persist through time and become habitual or routinized at micro-levels of interaction, or institutionalized at macro or global levels of interaction, they are referred to as social structures.
As we noted above, understanding the relationship between the individual and society is one of the most difficult sociological problems. Partly this is because of the reified way these two terms are used in everyday speech. Reification refers to the way in which abstract concepts, complex processes, or mutable social relationships come to be thought of as "things." A prime example of reification is when people say that "society" caused an individual to do something, or to turn out in a particular way. In writing essays, first-year sociology students sometimes refer to "society" as a cause of social behaviour or as an entity with independent agency. On the other hand, the "individual" is a being that seems solid, tangible, and independent of anything going on outside of the skin sack that contains its essence. This conventional distinction between society and the individual is a product of reification, as both society and the individual appear as independent objects. A concept of "the individual" and a concept of "society" have been given the status of real, substantial, independent objects. As we will see in the chapters to come, society and the individual are neither objects, nor are they independent of one another. An "individual" is inconceivable without the relationships to others that define their internal, subjective life and their external, socially-defined roles.
One problem for sociologists is that these concepts of the individual and society, and the relationship between them, are thought of in terms established by a very common moral framework in modern democratic societies — namely, that of individual responsibility and individual choice. The individual is morally responsible for their behaviours and decisions. Often in this framework, any suggestion that an individual's behaviour needs to be understood in terms of that person's social context is dismissed as "letting the individual off" for taking personal responsibility for their actions. Talking about society is akin to being morally soft or lenient.
Sociology, as a social science, remains neutral on these types of moral questions. For sociologists, the conceptualization of the individual and society is much more complex than the moral framework suggests and needs to be examined through evidence-based, rather than morality-based, research. The sociological problem is to be able to see the individual as a thoroughly social being and, yet, as a being who has agency and free choice. Individuals are beings who do take on individual responsibilities in their everyday social roles, and risk social consequences when they fail to live up to them. However, the manner in which individuals take on responsibilities, and sometimes the compulsion to do so, are socially defined. The sociological problem is to be able to see society as: a dimension of experience characterized by regular and predictable patterns of behaviour that exist independently of any specific individual's desires or self-understanding. At the same time, a society is nothing but the ongoing social relationships and activities of specific individuals.
A key basis of the sociological perspective is the concept that the individual and society are inseparable. It is impossible to study one without the other. German sociologist Norbert Elias (1887-1990) called the process of simultaneously analyzing the behaviour of individuals and the society that shapes that behaviour figuration. He described it through a metaphor of dancing. There can be no dance without the dancers, but there can be no dancers without the dance. Without the dancers, a dance is just an idea about motions in a choreographer's head. Without a dance, there is just a group of people moving around a floor. Similarly, there is no society without the individuals that make it up, and there are also no individuals who are not affected by the society in which they live (Elias, 1978).
Why Study Sociology?
When Bernard Blishen picked up the phone one day in 1961, he was surprised to hear Chief Justice Emmett Hall on the other end of the line asking him to be the research director for the newly established Royal Commission on Health Services. Publically funded health care had been introduced for the first time in Canada that year, by a socialist Co-operative Commonwealth Federation (CCF) government in Saskatchewan, amid bitter controversy. Doctors in Saskatchewan went on strike and private health care insurers mounted an expensive anti-public health care campaign. Because it was a Conservative government commission, appointed by Prime Minister John Diefenbaker, Blishen's colleagues advised him that it was going to be a whitewash document to defend the interests of private medical care. However, Blishen took on the project as a challenge, and when the commission's report was published it advocated that the Saskatchewan plan be adopted nationally (Vaughan, 2004).
Blishen went on to work in the field of medical sociology and also created a widely-used index to measure socioeconomic status known as the Blishen scale. He received the Order of Canada in 2011 in recognition of his contributions to the creation of public health care in Canada.
Since it was first founded, many people interested in sociology have been driven by the scholarly desire to contribute knowledge to this field, while others have seen it as way not only to study society, but also to improve it. Besides the creation of public health care in Canada, sociology has played a crucial role in many important social reforms such as equal opportunity for women in the workplace, improved treatment for individuals with mental and learning disabilities, increased recognition and accommodation for people from different ethnic backgrounds, the creation of hate crime legislation, the right of Aboriginal populations to preserve their land and culture, and prison system reforms.
The prominent sociologist Peter L. Berger (b. 1929), in his 1963 book Invitation to Sociology: A Humanistic Perspective, describes a sociologist as "someone concerned with understanding society in a disciplined way." He asserts that sociologists have a natural interest in the monumental moments of people's lives, as well as a fascination with banal, everyday occurrences. Berger also describes the "aha" moment when a sociological theory becomes applicable and understood:
[T]here is a deceptive simplicity and obviousness about some sociological investigations. One reads them, nods at the familiar scene, remarks that one has heard all this before and don't people have better things to do than to waste their time on truisms — until one is suddenly brought up against an insight that radically questions everything one had previously assumed about this familiar scene. This is the point at which one begins to sense the excitement of sociology (Berger, 1963).
Sociology can be exciting because it teaches people ways to recognize how they fit into the world and how others perceive them. Looking at themselves and society from a sociological perspective helps people see where they connect to different groups based on the many different ways they classify themselves and how society classifies them in turn. It raises awareness of how those classifications — such as economic and status levels, education, ethnicity, or sexual orientation — affect perceptions.
Sociology teaches people not to accept easy explanations. It teaches them a way to organize their thinking so that they can ask better questions and formulate better answers. It makes people more aware that there are many different kinds of people in the world who do not necessarily think the way they do. It increases their willingness and ability to try to see the world from other people's perspectives. This prepares them to live and work in an increasingly diverse and integrated world.
Employers continue to seek people with what are called "transferable skills." This means that they want to hire people whose knowledge and education can be applied in a variety of settings and whose skills will contribute to various tasks. Studying sociology can provide people with this wide knowledge and a skill set that can contribute to many workplaces, including:
An understanding of social systems and large bureaucracies;
The ability to devise and carry out research projects to assess whether a program or policy is working;
The ability to collect, read, and analyze statistical information from polls or surveys;
The ability to recognize important differences in people's social, cultural, and economic backgrounds;
Skill in preparing reports and communicating complex ideas; and
The capacity for critical thinking about social issues and problems that confront modern society (Department of Sociology, University of Alabama).
Sociology prepares people for a wide variety of careers. Besides actually conducting social research or training others in the field, people who graduate from college with a degree in sociology are hired by government agencies, nongovernmental organizations, and corporations in fields such as social services, counseling (e.g., family planning, career, substance abuse), designing and evaluating social policies and programs, health services, polling and independent research, market research, and human resources management. Even a small amount of training in sociology can be an asset in careers like sales, public relations, journalism, teaching, law, and criminal justice.